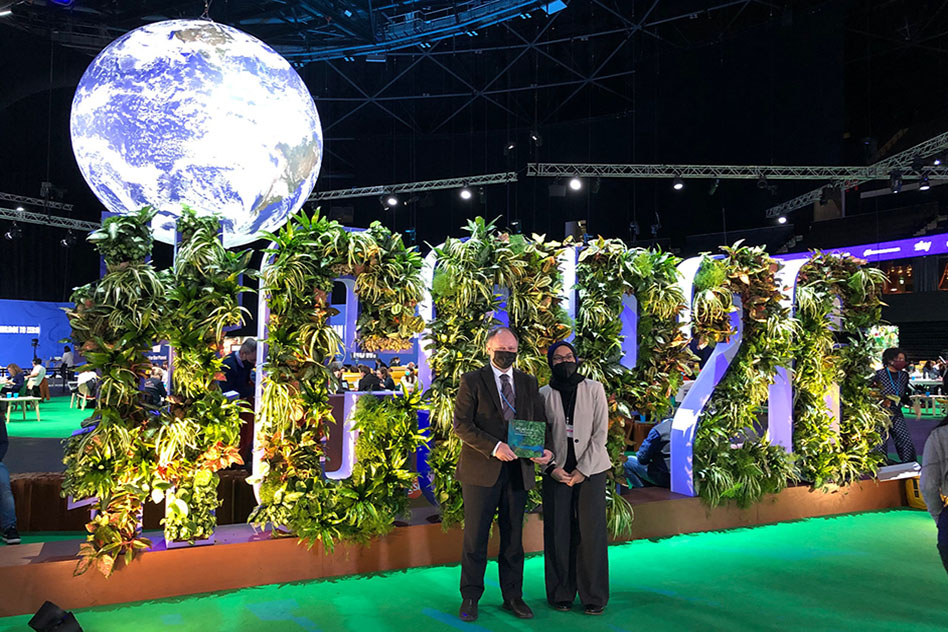 MIT Joint Program at COP26
Former visiting scientist delivers first Nationally Determined Contribution of Brunei Darussalam
By Mark Dwortzan | MIT Joint Program on the Science and Policy of Global Change
At the 26th UN Climate Change Conference of the Parties (COP26) in Glasgow in early November, former MIT Joint Program on the Science and Policy of Global Change Visiting Scientist Dina Yahya delivered the first Nationally Determined Contribution (NDC) of Brunei Darussalam. The NDC is Brunei Darussalam's pledge to reduce greenhouse gas emissions as a signatory to the Paris Agreement on climate change. An official with the nation's Ministry of Energy, Yahya oversaw the development of the NDC based on its first-ever National Climate Change Policy (NCCP).
The NCCP's "gap and scenario analysis for the projection of greenhouse gas emissions was adopted using Massachusetts Institute of Technology (MIT) Global Change Program methodology." 
The official NDC states that "Brunei Darussalam is committed to a reduction in greenhouse gas (GHG) emissions by 20% relative to Business-As-Usual levels by 2030," where 2015 is the business-as-usual reference year. More aggressive targets for mid-century are under preparation as well.
Photo: MIT Joint Program Deputy Director Sergey Paltsev holding the first National Climate Change Policy document of Brunei Darussalam, with former Joint Program Visiting Scientist Dina Yahya, lead author of the nation's first NDC and an official with the nation's Ministry of Energy.