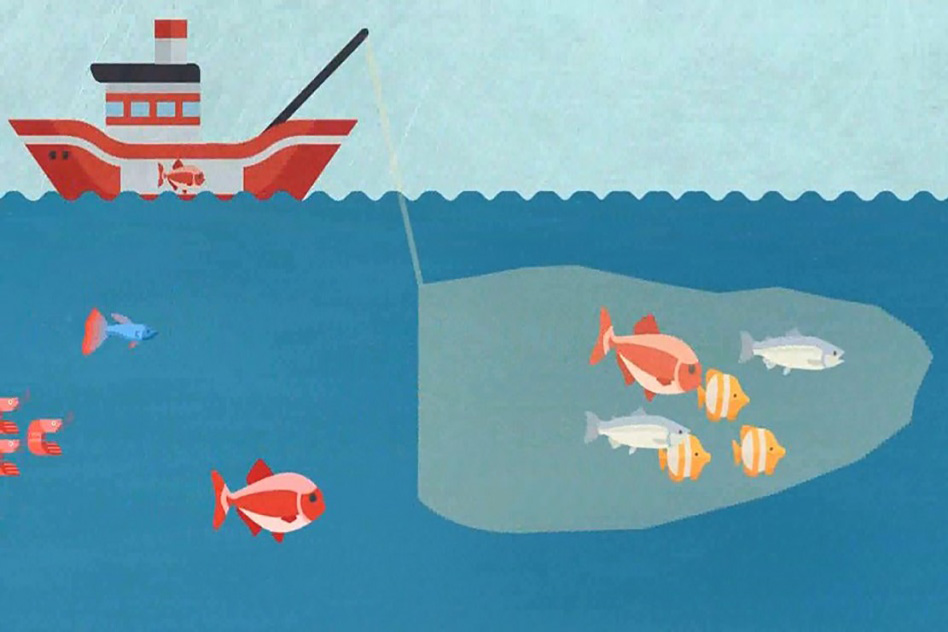 Population Connection announces winners of "World of 7 Billion" international student video contest
MIT Joint Program Co-Director John Reilly judges Sustainable Resource Use category
By Population Connection / MIT Joint Program on the Science and Policy of Global Change
Eighteen winners earned top spots in the 8th annual "World of 7 Billion" video contest sponsored by Population Connection, a national grassroots population organization that educates young people and advocates for progressive action to stabilize world population at a level that can be sustained by Earth's resources. Over 5,500 students in grades 6 through 12 from 43 countries and 47 U.S. states and territories participated in the competition. The videos explored population growth as it relates to one of three challenges: Preserving Biodiversity, Sustainable Resource Use, and Protecting Human Rights.
The three high-school first-place winners each received a $1,000 cash prize, while the three second-place winners each received $500 and six honorable mentions each received $250. Middle-school students who claimed first and second place received $500 and $250, respectively. Winning students hail from the U.S., Singapore, Thailand, India and South Korea.
In addition to educating viewers about their chosen topic and how it relates to human population growth, students had to include at least one idea for a sustainable solution. The winning videos showcased topics as varied as pollinators, single-use plastics, conflict minerals and gender discrimination. "The students' ability to take complex challenges and create such thoughtful, creative, one-minute videos is truly impressive," said John Seager, president of Population Connection.
The contest was organized and promoted during the 2018-19 school year by Population Education, a program of Population Connection; submissions were due February 28, 2019. A panel of 48 judges—including college and high-school educators, filmmakers and topic experts—selected the winners. 
MIT Joint Program Co-Director John Reilly served as a judge for the Sustainable Resource Use challenge. Videos in this category called on viewers to stop using plastic straws, switch to rechargeable batteries and take other actions aimed at building a more sustainable future.
Reilly judged entries submitted by finalists in this challenge—the top ten high school and top six middle school videos—based on how effective they were in making a clear connection between population and the chosen topic; drawing in listeners and holding their attention; advancing a logical solution; and demonstrating high production values.
"The videos from all the finalists were fantastic and highly creative," says Reilly. "The students highlighted some serious resource problems and provided practical solutions in compelling sixty-second clips."
The "World of 7 Billion" contest exemplifies a key element of the MIT Joint Program's vision— "cultivating a new generation of researchers with the skills to tackle complex global challenges in the future."
"Most students find out about the contest through their teachers, many of whom use it as a vehicle to teach about environmental and social issues, and build students' academic skills in research, writing and persuasive communication," said Pam Wasserman, Population Connection's Senior Vice President for Education.
Photo: Ethan Xiong, a tenth grader at SJI International in Singapore, won second place in the Sustainable Resource Use category for his video, which offers several solutions to the problem of overfishing. (Source: Population Education)