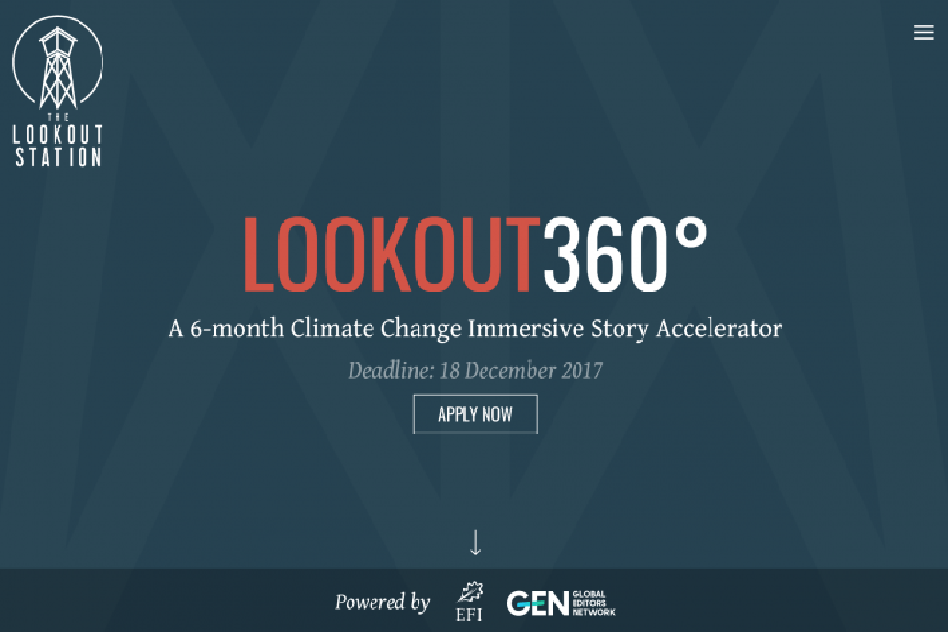 The art and science of immersive climate change storytelling
Joint Program Co-Director mentors 360° video journalists
By Mark Dwortzan | MIT Joint Program on the Science and Policy of Global Change
Why do we talk about global change and not just global climate change? What would be the most effective actions to limit the impacts of climate change? What kind of climate change stories would scientists like to read?
These are among the questions posed to MIT Joint Program on the Science and Policy of Global Change Co-Director John Reilly in the first of a series of mentorship sessions for journalists enrolled in a new program on the use of 360° video to produce immersive stories on climate change.
Called Lookout360°: a 6-month Climate Change Immersive Story Accelerator, the program provides 12 participants with training on climate-change storytelling and 360° video filming and post-production; fieldwork in a community impacted by climate change; and mentorship from journalists, scientists and 360-degree video experts. The overarching goal of the program is to enable participating journalists to tell more engaging, scientifically rigorous stories about climate change and its impacts.
The first mentorship session featured Reilly, who fielded questions on global climate change, and Alexander Held, a senior expert with the European Forest Institute (EFI) Resilience Programme, who addressed questions on the critical climate impact area of forest fires.
To listen to their responses to 11 questions covering both topics, please click here.
Lookout360° is a pilot project of EFI and the Global Editors Network.
Image courtesy of The Lookout Station.