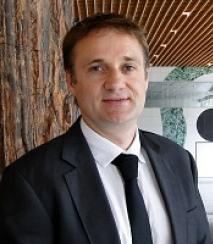 Niven Winchester
Research Collaborator
Former Principal Research Scientist, Joint Program
Senior Fellow, Motu Economic & Public Policy Research
Focus Areas
Managed Resources,
Energy Transition,
Policy Scenarios,
Climate Policy,
Regional Analysis
Bio
Dr. Niven Winchester was a Principal Research Scientist at the Massachusetts Institute of Technology through November 2019. He is currently a Senior Fellow at Motu Economic and Public Policy Research and as of February 2020 he is a Professor of Economics at Auckland University of Technology. Dr. Winchester's research focuses on analyses of climate, energy and trade policies using applied general equilibrium analysis.
Dr. Winchester has published extensively in leading peer-reviewed academic journals, including The American Economic Review, The Energy Journal, Energy Economics, and Environmental Science and Technology. Dr. Winchester has advised several organizations on trade and energy issues, including the OECD, the Federal Aviation Administration, and the New Zealand Ministry of Foreign Affairs and Trade.
Dr. Winchester is founding co-editor of the Journal of Global Economic Analysis. He was named a Global Trade Analysis Project Research Fellow for the periods 2013-2016 and 2017-2020 for his contributions to the applied general equilibrium community.
Dr. Winchester also has an interest in sports economics and his research on sports ranking systems inspired a change to how major rugby competitions award league points.
Prior to joining MIT, Dr. Winchester held a faculty position at the University of Otago and earned a Ph.D. from the University of Nottingham.