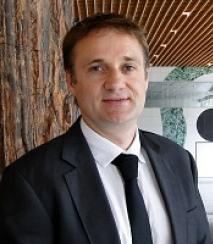 Niven Winchester
Principal Research Scientist, Joint Program
Focus Areas
Food, Water & Forestry,
Energy,
Climate Policy,
Regional Analysis
Bio
Research Interests:
Climate and energy policy, applied general equilibrium modeling, international trade
Dr. Niven Winchester is a Principal Research Scientist at the MIT Joint Program on the Science and Policy of Global Change. His research focuses on analyses of climate, energy and trade policies using applied general equilibrium models. Recent studies assess the effectiveness of border carbon adjustments, China's trade-embodied CO2 emissions, the feasibility, costs, and environmental implications of large-scale biomass energy, and the economic and emissions impacts of US aviation biofuel goals.
Dr. Winchester's research has been published in leading academic journals and it has informed several organizations on policy issues, including the OECD, the Federal Aviation Administration, and the New Zealand Ministry of Foreign Affairs and Trade. He also has an interest in sports economics and his research on sports ranking systems was responsible for changing the bonus point system used in Super Rugby in 2016.
Dr. Winchester is a founding co-editor of the Journal of Global Economic Analysis and he was awarded Global Trade Analysis Project Research Fellowship for outstanding research in 2013. Prior to joining MIT, he held a faculty position at the University of Otago and earned a PhD from the University of Nottingham.