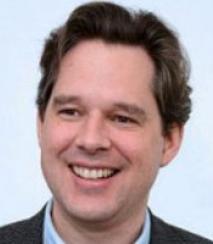 Michael Mehling
Focus Areas
Managed Resources,
Energy Transition,
Policy Scenarios,
Climate Policy
Bio
Dr. Michael Mehling is Deputy Director of the MIT Center for Energy and Environmental Policy Research and a Professor at the University of Strathclyde Law School. He is also a non-executive director with Ecologic Institute in Berlin, a Manager of the Konrad-von-Moltke Fund in Berlin, and a founding board member of Ecologic Institute in Washington DC, the Blockchain & Climate Institute (BCI) in London, and the European Roundtable on Climate Change and Sustainable Transition (ERCST) in Brussels.
In his work, Michael focuses on comparative and international climate policy design and implementation, including its intersections with environmental, energy, and trade policy. On these topics, he has coordinated research projects for international organizations, government agencies, private companies and civil society organizations in North America, Europe, and the developing world. He has advised decision makers in over a dozen countries, testified before or briefed legislators in the United States, the United Kingdom, and the European Union, and served as an expert in several climate litigation cases.
Michael is a Member of the World Commission on Environmental Law (WCEL), an Associate Researcher with the Energy Policy Research Group (EPRG) at the University of Cambridge, and a Member of the Advisory Board of the International Policy Coalition for Sustainable Growth of the U.S. Chamber of Commerce. In the past, he has been a Member of the Board of Directors of the International Union for Conservation of Nature and Natural Resources – United States (IUCN-US) and co-Chair of the Carbon Pricing Leadership Coalition (CPLC) Scientific Committee.
Michael's research has been published in the leading peer-reviewed journals on international law, environmental law and policy, and climate and energy policy. He founded and serves as co-Editor-in-Chief of the Carbon & Climate Review (CCLR), the first academic quarterly journal focused on climate change law and regulation, and is a member of the editorial board of several other academic journals. Trained as a lawyer – with a law degree from the University of Constance, and postgraduate LL.M. and Ph.D. degrees from the University of Helsinki – and admitted to the bar in the European Union, he is a German and American citizen, and has lived for extended periods in Europe, the United States, and Latin America.