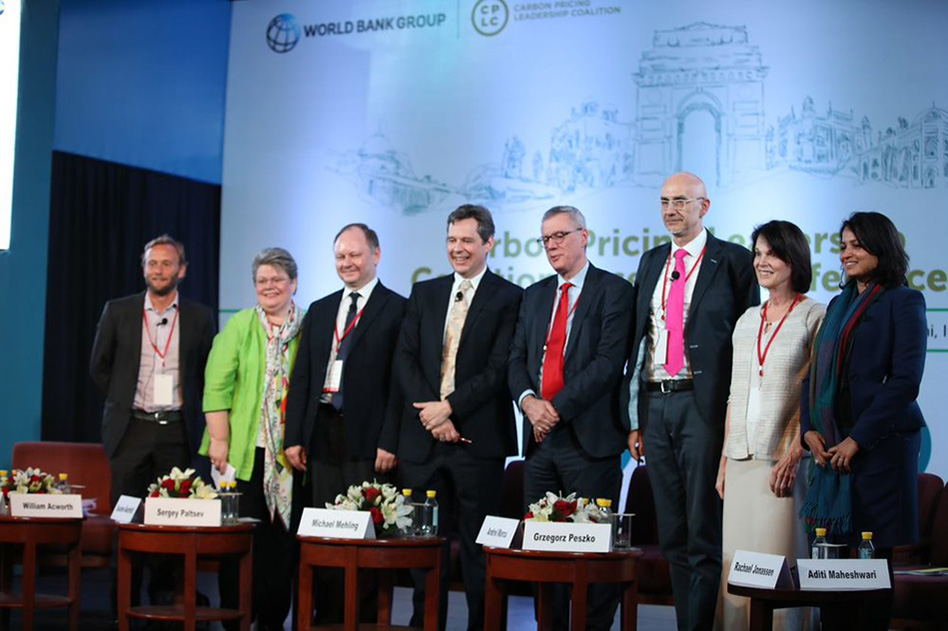 Why carbon pricing is more economical than regulations in reducing greenhouse gas emissions
MIT Joint Program deputy director makes the case at first International Research Conference on Carbon Pricing
By Mark Dwortzan | MIT Joint Program on the Science and Policy of Global Change
Carbon pricing is a strategy to help reverse climate change by incentivizing a transition from fossil-fuel-based energy sources to those that are low- and zero-carbon. Under carbon pricing, carbon emitters generally pay a charge per ton of carbon emissions they produce, thereby creating a market incentive for producers throughout the economy to choose lower-carbon energy sources.
To explore challenges, opportunities and best practices in the design and implementation of carbon pricing policies, the Carbon Pricing Leadership Coalition (CPLC) convened researchers, practitioners and other stakeholders from government, industry and civil society organizations for the world's first International Research Conference on Carbon Pricing on February 14-15 in New Delhi, India.
The opening panel included a statement by MIT Joint Program Deputy Director Sergey Paltsev regarding the importance of research and evidence for effective carbon pricing design and implementation.
"At MIT, we have been advocating for a long time for carbon pricing and emissions trading as the ways to reduce the cost of [climate] mitigation. A comparative advantage of our group is that we support these mechanisms with quantitative analysis by applying our economy-wide modeling tools at global, regional and country-specific levels," said Paltsev. "We have shown again and again and again—for many countries and regions—U.S., Europe, Japan, China and others—that carbon pricing offers substantial welfare benefits in comparison to standards, regulations or no-trading systems."
Paltsev noted that the Joint Program's research has repeatedly shown that emissions trading saves billions of dollars and generates substantial revenues compared to measures aimed at regulating emissions.
"In different settings and in different regions, we find that regulations are about five to ten times costlier in terms of welfare (macroeconomic consumption) than economy-wide carbon pricing," he said. "Recently, we have done a study for selected countries in Latin America and Southeast Asia (presented at recent COP24 in Katowice) where we again obtained a similar quantitative result—economy-wide carbon pricing is the way to mitigate GHG emissions."
Observing an emphasis on regulations and standards in the current climate policy landscape, Paltsev called for conference participants to identify viable pathways for expanding carbon pricing approaches around the world.
Joint Program affiliate Michael Mehling, deputy director of the Center for Energy and Environmental Policy Research (CEEPR), helped organize the conference as a scientific co-chair.
Photo: MIT Joint Program Deputy Director Sergey Paltsev (third from left) and MIT Center for Energy and Environmental Policy Research (CEEPR) Michael Mehling (fourth from left) at the world's first International Research Conference on Carbon Pricing on February 14-15 in New Delhi, India. (Source: Carbon Pricing Leadership Coalition)