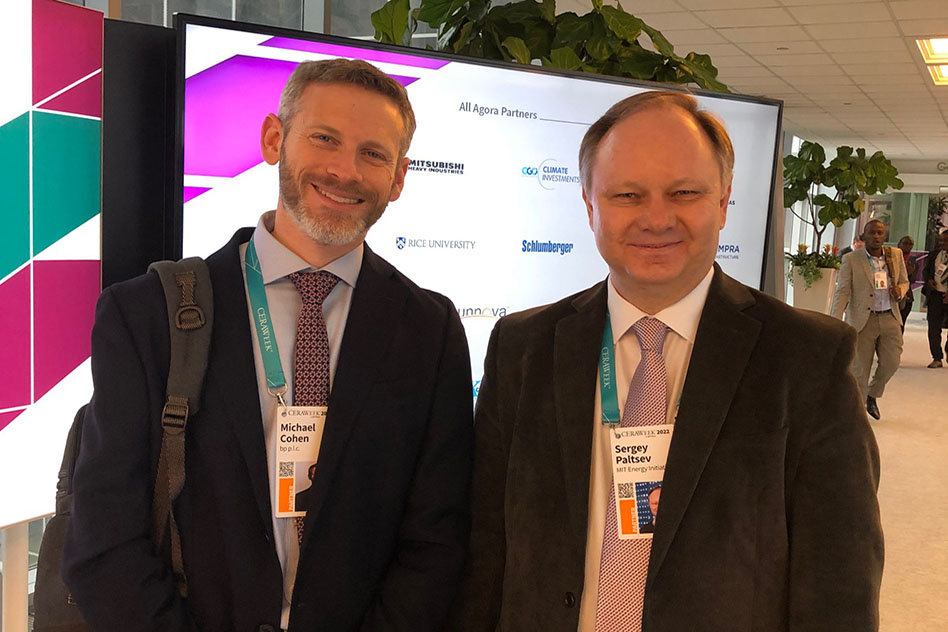 MIT Joint Program at CERAWeek
Deputy Director Sergey Paltsev speaks on decarbonization pathways at international energy forum
By Mark Dwortzan | MIT Joint Program on the Science and Policy of Global Change
To meet the Paris Agreement's long-term goal of keeping global climate change below two degrees Celsius, the world needs to rapidly reduce carbon emissions and scale up low-carbon technologies. Decision-makers seeking to lower greenhouse gas emissions must choose from many technology and policy options.
In a presentation on March 8 at CERAWeek, the world's premier energy conference, Sergey Paltsev— deputy director of the MIT Joint Program on the Science and Policy of Global Change and a senior research scientist at the MIT Energy Initiative—discussed this array of technology and policy options, as well as the economic and climate impacts of energy decisions in different regions of the world. Paltsev delivered his presentation at a session on Energy Choices: Pathways for Decarbonization.
For more information, click here.
Photo: Sergey Paltsev (right) with Michael Cohen, Chief U.S. Economist at BP (Source: MIT Joint Program)