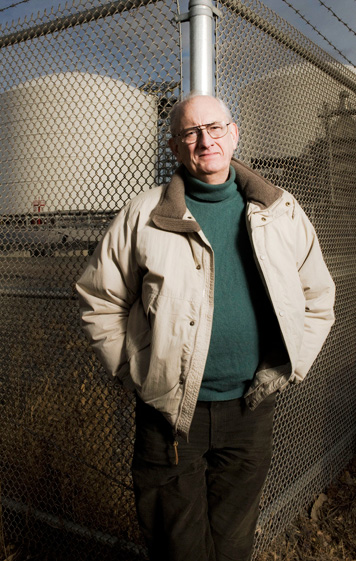 Henry Jacoby on The Future of Natural Gas
Since its release last year, an MIT study on the future of natural gas has generated nearly 17,000 unique page hits on its website. Not bad for a 287-page technical report.
Among its conclusions: natural gas will play a major role in reducing greenhouse gas emissions over the next several decades, largely by replacing inefficient coal plants with gas plants that emit less carbon dioxide. Also it reveals, we must pay attention to environmental concerns related to the resource. "If we don't deal with these concerns seriously, we could lose access to the resource and its positive environmental and economic effects," says Henry Jacoby, who led the study with Ernest Moniz, director of the MIT Energy Initiative (MITEI), and Visiting Engineer Anthony Meggs. Another conclusion is that increasing supplies of the fuel could have important geo-political implications, changing the dynamics of the international energy market. Read more...