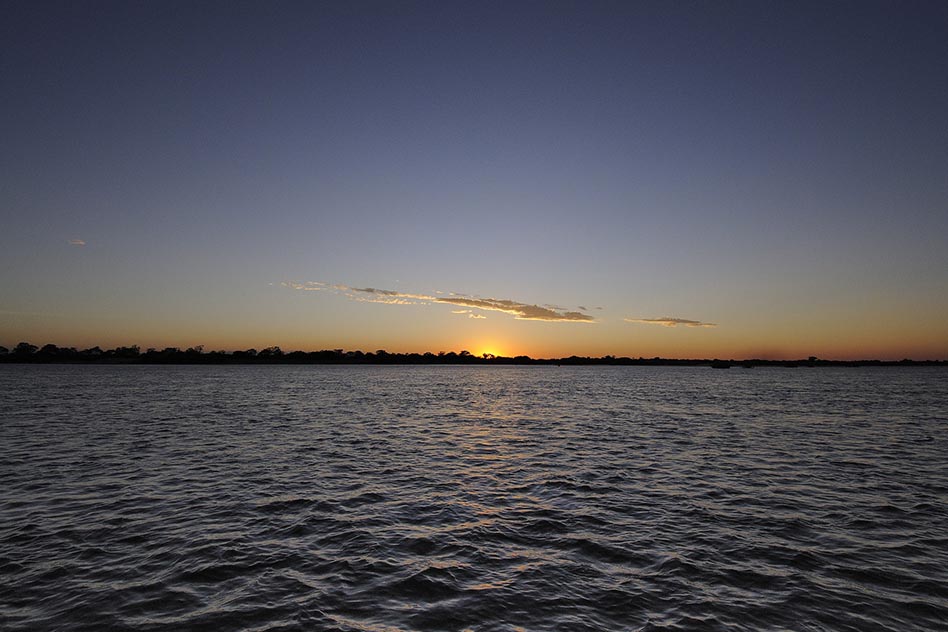 GlobalFood+ Speed Talks advance more sustainable food systems
Joint Program-affiliated researchers share findings at nexus of food, agriculture, environment and health
By Mark Dwortzan | MIT Joint Program on the Science and Policy of Global Change
Three MIT Joint Program-affiliated researchers delivered seven-minute presentations at the second annual Global Food+ symposium, held at Tufts University in downtown Boston on February 16. They joined 23 other experts from Boston University, Harvard, MIT and Tufts to share their recent findings at the nexus of food, agriculture, environment and health.
The event's "speed talk" format was designed to foster new, multi-disciplinary connections and collaborations among the participating institutions, with the ultimate goal of advancing healthier and more sustainable food systems in the United States and around the world. Toward that end, each speaker was allotted seven minutes to present the motivation, method and results associated with a specific research discovery.  
From approximately 1:42 pm to 1:50 pm, Joint Program Research Scientist Kenneth Strzepek, who served on the event's organizing committee, spoke on "People, water and food in the Nile basin and the Zambezi valley."
Strzepek identified two key challenges faced by the region's population in coming decades. In the Zambezi River valley, today's push to develop hydropower for energy security could endanger tomorrow's water supplies, which are expected to decline under climate-change projections. In the Nile River basin, multiple countries are vying for access to the same water source to grow crops and protect ecosystems. Strzepek is working on economy-wide modeling tools to help quantify the tradeoffs between food security and environmental protection, economic growth and energy security—and thereby provide actionable objectives and metrics for decision-makers in the region.
From 3:46 to 3:53, Civil & Environmental Engineering Associate Professor Colette Heald spoke on "Air pollution and global crop yields."
Noting long-established evidence that exposure to ozone air pollution decreases crop yields, Heald described research that explored the impact of another form of air pollution, particulate matter (PM), on crops. Focusing on maize, wheat and rice, Heald found that PM pollution may offset a significant fraction of ozone-induced crop damage, and recommended that air-quality management policies consider the effects of both ozone and PM reduction on crop yields.
From 4:02 to 4:09, Sarah Fletcher, a PhD candidate at the Institute for Data, Systems and Society, spoke on "Flexible water supply planning under uncertainty."
Fletcher showed how a flexible water-Infrastructure planning model that she developed could provide significant cost savings by enabling planners to add capacity as environmental conditions change over time. She contrasted her adaptive approach with a robust strategy used by planners in Melbourne, Australia, which built a $3.5 billion large desalination plant in response to the Millennium drought, which ended during its construction. Fletcher's analysis demonstrated that a much smaller facility incorporating flexible design would have been much more cost-effective.  
Watch the livestream.  
Photo: Sunset over the Zambezi River (Source: Andrew Ashton)