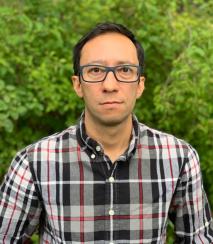 Roney Nakano Vitorino
PhD Visiting Researcher at MIT Joint Program
Office:
411 Main Street, E19-411, Cambridge, MA 02142
Bio
Roney Nakano Vitorino has been awarded with a Fulbright Fellowship, Doctoral Dissertation Research Award, and developed his research program, related to renewable energy and power system modeling, at MIT Joint Program on the Science and Policy of Global Change, collaboratively with MIT Energy Initiative. 
His Ph.D. is hosted in the Department of Electrical Engineering and Power Systems, at the University of Sao Paulo (USP), Brazil. He holds also a M.S. and a B.S. from the same institution. He has been serving on the Department of Generation and Transmission Studies, at the Energy Research Office in Brazil, which is focused on advising the Ministry of Mines and Energy on energy and electricity planning.
Research Interests
Energy Transition, Policy Scenarios, Power System Planning & Operation, Economics & Electricity Markets
Doctoral Thesis: Key issues influencing power system requirements and business models enabling the massive insertion of wind generation plants in Brazil
Master's Thesis: Price perception and evaluation of financial risk exposure in the deregulated electricity market