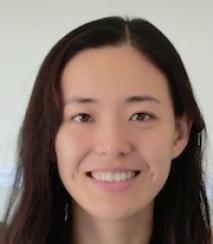 Eri Saikawa
Assistant Professor, Emory University
Former Research Scientist, Center for Global Change Science
Bio
Research Interests:
Prof. Saikawa was formerly a research scientist at MIT working with Prof. Prinn on modeling the atmospheric transport and chemistry of trace gases. She remains a research affiliate and is engaged in several collaborative projects with the MIT Joint Program and MIT Center for Global Change Science.
Selected Publications:
Saikawa, E., Rigby, M., Prinn, R. G., Montzka, S. A., Miller, B. R., Kuijpers, L. J. M., Fraser, P. J. B., Vollmer, M. K., Saito, T., Yokouchi, Y., Harth, C. M., Mühle, J., Weiss, R. F., Salameh, P. K., Kim, J., Li, S., Park, S., Kim, K.-R., Young, D., O'Doherty, S., Simmonds, P. G., McCulloch, A., Krummel, P. B., Steele, L. P., Lunder, C., Hermansen, O., Maione, M., Arduini, J., Yao, B., Zhou, L. X., Wang, H. J., Elkins, J. W., and Hall, B. (2012) Global and regional emission estimates for HCFC-22. Atmos. Chem. Phys., 12, 10033-10050, doi:10.5194/acp-12-10033-2012, 2012.
Saikawa, E., J. Kurokawa, M. Takigawa, J. Borken-Kleefeld, D. L. Mauzerall, L. W. Horowitz, T. Ohara, "The impact of China's vehicle emissions on regional air quality in 2000 and 2020: a scenario analysis." Atmospheric Chemistry and Physics, 11 (2011): 9465-9484.
Saikawa, E., V. Naik, L. W. Horowitz, J. Liu, D. L. Mauzerall, 2009: Present and Potential Future Contributions of Sulfate, Black and Organic Carbon Aerosols from China to Global Air Quality, Premature Mortality and Radiative Forcing. Atmospheric Environment, 43(17): 2814-22.
Saikawa, E., 2010: Policy Diffusion of Emission Regulations for On-Road Vehicles: Causes and Benefits for Air Quality. Doctoral Dissertation, Princeton University.