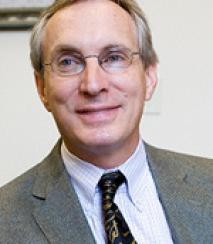 Gilbert Metcalf
Professor of Economics, Tufts University
Bio
Biographical Statement:
Gilbert E. Metcalf is a Professor of Economics at Tufts University and a Research Associate at the National Bureau of Economic Research. He is also a Research Associate at the MIT Joint Program on the Science and Policy of Global Change. Metcalf has taught at Princeton University and the Kennedy School of Government at Harvard University and been a visiting scholar at MIT.
Metcalf has served as a consultant to numerous organizations including the U.S. Department of the Treasury, the U.S. Department of Energy, and Argonne National Laboratory. He currently serves as a member of the National Academy of Sciences Committee on Health, Environmental, and Other External Costs and Benefits of Energy Production and Consumption. In addition he serves or has served on the editorial boards of The Journal of Economic Perspectives, The American Economic Review, and the Berkeley Electronic Journals in Economic Analysis and Policy.
Metcalf's primary research area is applied public finance with particular interests in taxation, energy, and environmental economics. His current research focuses on policy evaluation and design in the area of energy and climate change. He has published papers in numerous academic journals, has edited two books, and has contributed chapters to several books on tax policy. Metcalf received a B.A. in Mathematics from Amherst College, an M.S. in Agricultural and Resource Economics from the University of Massachusetts Amherst, and a Ph.D. in Economics from Harvard University.